Docketing is an essential part of any litigation and intellectual property (IP) department. There are different ways to manage the docketing aspect of business, but modern docketing systems offer a better solution. Legal docketing software is a comprehensive approach to managing the docketing process that provides law firms with numerous features and ready-to-use options.
If you want to find helpful answers to these questions, read the following sections. We've explained all aspects of docketing and related software tools in this article.
What is legal docketing software?
What is a docketing software tool?
What are the different approaches to legal docketing?
What features to look for in a docketing tool?
Why is using a docketing system crucial for law firms?
What Is Legal Docketing Software?
A comprehensive legal docketing software enables you to manage, store, and track legal information and access them every time you want. Without wasting time, a docketing tool provides you with a reliable system to quickly and easily store and explore legal cases, giving better time efficiency and saving costs and effort.
If you work with an all-in-one docketing tool, it gives you an opportunity to have all features in one place. You will be able to manage calendar events, track status updates, and see real-time development for recorded cases. Docketing tools are considered management tools since they help law firms organize custom data, modify it, and process that data when needed.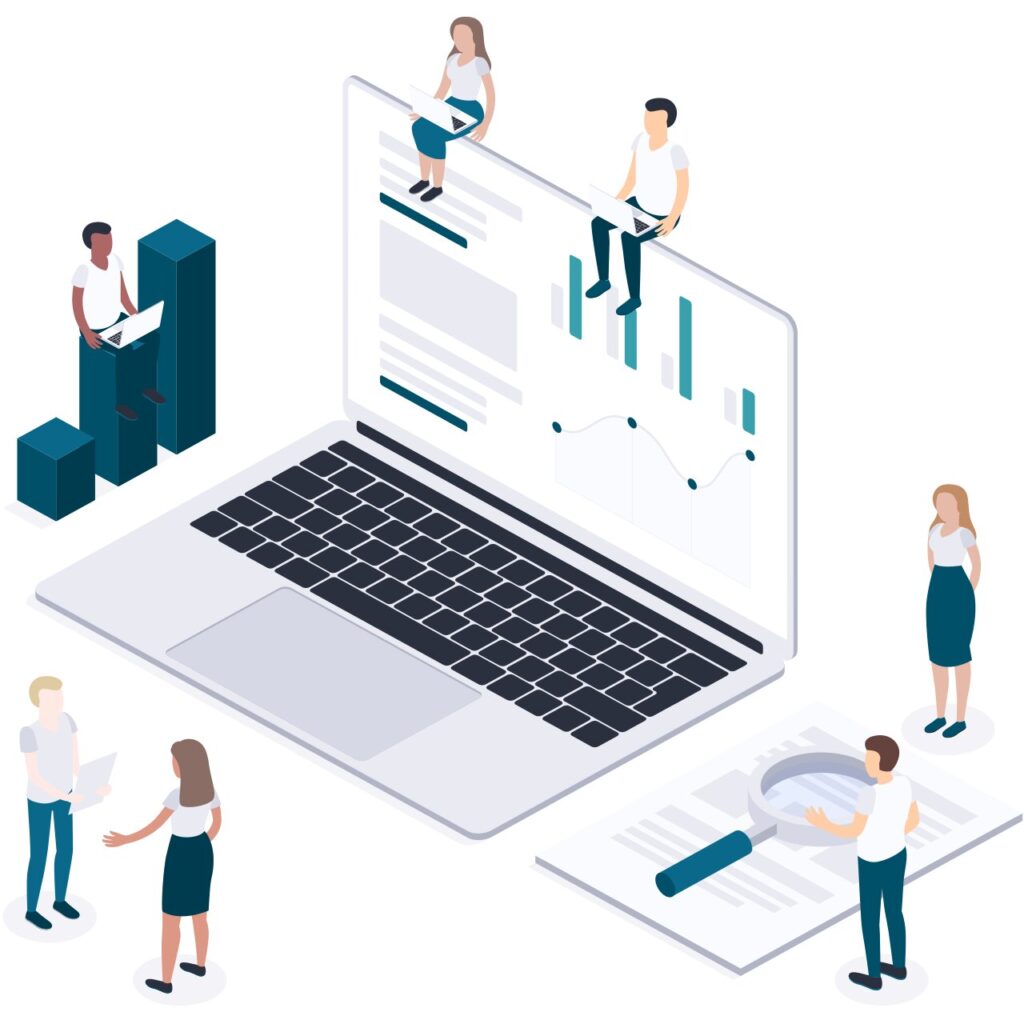 Why is Legal Docketing Important?
Different law firms have different systems and methodologies for organizing the docketing process and recording the related data. Some may think about conventional approaches, but some of them consider more modern tools that benefit from digital software tools and applications.
There are a lot of law firms that create their own systems based on their goals and required features. However, this can be a more expensive way to manage the docketing process. Regardless of every software tool you've decided to use, it is worth spending budget as long as it provides these unique features to law firms:
Reduced risks
Time efficiency
Greater overall satisfaction
Reliable case management and data storage
Better time management
More time on important tasks
All features in one place
The Benefits of Legal Docketing Software
In the last decade, information technology has become a vital part of nearly all organizations and offices in all industries. It is challenging to proceed without implementing digital technologies as they offer efficient processes and more trustworthy tasks compared to traditional practices.
When it comes to managing legal workflows and tasks in legal firms, using legal docketing software can breathe new life into your company and empower your employees with the following benefits.
Document Management and Production
Legal docketing software tools come with an intuitive and automated document management feature, enabling law firms to effortlessly create data tables, record clients' cases, and manage them in an all-in-one place. Simply put, you will be able to create a number of tables and documents with one click and store or remove them via a single mouse click.
An advanced legal docketing management system will provide a fully searchable document library to give you peace of mind when you want to look for a specific document and make a copy of that. The document library in any docketing tool is designed as a central place that stores and manages clients' data and records. New incoming items can be scanned and stored through digital docketing tools and put in order for further inspections in the future.
Reporting and Dashboards
A lot of work and processes in a law firm is to review and explore recorded files and extract the needed information from them. Reporting is also a crucial part of the work, which requires a comprehensive dashboard and reporting system. Reporting allows your employees and clients to have full insight into the processes and see the files and recorded documents in detail.
Your client wants to see all outstanding tasks and their development in one place. As a result, a reporting system and all-in-one dashboard allow your team to extract any element of data from the recorded files and report it when needed.
The dashboard in a legal docketing software tool must be artfully designed, and it must include all the in-demand information. Some software tools provide statistics along with a reporting system that gives trustworthy insight into the stored files and documents.
Data Security
Data security is a great benefit of legal docketing tools that is referred to storing digital information in a reliable way. Data security is the process of protecting recorded information from unauthorized access, data corruption, and theft at all levels.
When dealing with paper-based information, you may be concerned about losing data in different conditions, including data theft or in case of fire. Digital tools have a competitive advantage over traditional data storage methodologies in this case. When making use of software tools for data storage and management, you will be able to make a backup of your data, ensuring your clients' data and files are in a secure place.
Remember that data security is an essential part of all security compliance rules in the world. So, if you choose a certified docketing software tool, you are confident all the data security requirements have been considered and integrated into the software during the development process.
Efficient Time Management
Every lawyer knows the importance of deadlines, and they emphasize this factor in the legal industry. When there are multiple cases in a defined period, managing them becomes complicated and time-consuming with conventional approaches.
Docketing management software assists legal teams in managing limitation dates and deadlines by providing automatic reminders and alerts. You can set a notification for each case to be delivered at the right time and inform you of future tasks.
There are even more benefits related to efficient time management in legal docketing tools. That is, when you want to receive timely notifications by email or other ways, digital docketing tools offer remarkable benefits in this case.
Reliable Communication
Legal professionals may work in a large firm consisting of different departments and sectors. In this case, effective communication is of the essence for performing high-quality tasks in a law firm. Docketing management systems help with providing an effective communication system and establishing a digital bridge between different sectors and departments in your organization.
Business teams can instantly send or receive messages using these software tools, and legal professionals have a ready-to-use feature to connect safely and securely with their clients.
You will have an all-in-one communication feature within a legal management software tool and solve a bunch of communication problems that may exist in traditional approaches.
What Features Are Integrated into a Docketing Software Tool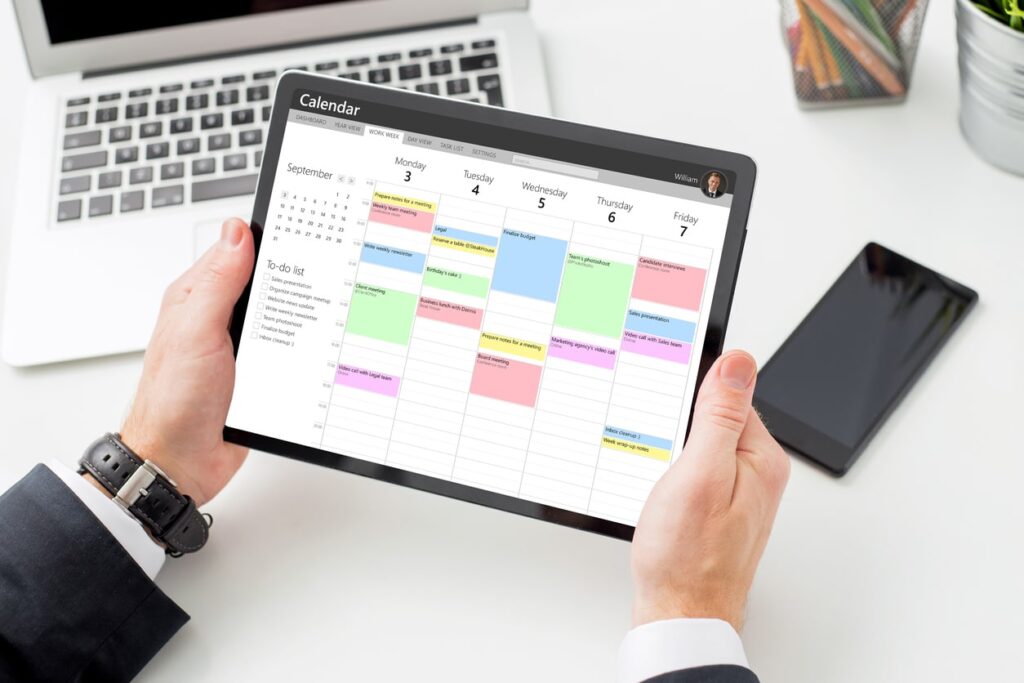 With the right legal case management and docketing software, your firm's processes will be streamlined and become more efficient. The key is that your law firm can achieve a wide range of features and software bundles in one environment and have unique advantages, such as process automation, compared to conventional practices.
Remember that almost all software tools in this category offer additional modules with added features. If you want more features in the future, software modules help you with this. The following list explains the most important legal docketing software features you need to look for when choosing the right one.
Legal Time Recording and Calendar
The legal workspace requires detailed time recording, which is a remarkable problem when dealing with traditional docketing systems and practices. If you want to simply record files and documents in a time-ordered list, digital software tools offer more than enough features.
It goes without saying that time recording is an important feature for your company's productivity, and it streamlines the file management process in complex times. Legal docketing systems are integrated with precise time recording features that ensure lawyers and legal professionals will capture all the tasks and processes as they work and proceed.
There is no need to open the matter if you implement a software-based docketing system in your legal firm. It helps bypass the need to spend unnecessary time exploring previous tasks and processes.
Workflow Automation
Workflow automation is an important feature in legal management software tools since it helps define repeated and routine processes and guides case workers in the right direction.
Legal docketing software gives full insight to case workers about pending and completed tasks, and they can set the desired rules based on the requirements of each case.
Workflow automation is considered a helpful feature that provides law firms with better time efficiency, and it improves productivity levels in your company. All advanced docketing tools have custom workflow templates designed to make it easy to use the software. These templates simplify the process of setting workflows, and you can manage each workflow by specific settings. Case workers can define all repeated and routine processes in the workflow once, and the legal management software will generate tasks accordingly. Deadlines and reminders will be set, and you will achieve a unique time management and process automation feature.
Individual and Team Calendars
Individual and team calendars are provided in legal docketing tools, and they offer detailed information about your daily, weekly, and monthly tasks. The calendaring and scheduling feature in your legal docketing software allows you to manage your meetings and share the required information with your colleagues or senior managers and team head.
Don't worry about the recorded information and its safety; Your data is stored using highly-secure practices, and you can make use of cloud platforms to store your data or sync it within a few seconds. Instant search is another feature of legal docketing software that makes it possible to explore the information stored on a specific date. You can also set permissions and give your team members particular permissions to view only a defined part of your calendar.
The easy share option in legal docketing tools is a great feature that is available in advanced tools, giving an opportunity to sync calendar events with popular platforms or mobile devices. Note that if you choose an advanced tool, there is a seamless integration feature with almost all popular management software tools.
Unique Document Management
Document management is a significant concern when working with traditional docketing practices. It is a very time-consuming and costly process to manage paper-based physical files and find some information after creating and organizing them in a legal firm.
There is nothing more frustrating in a law firm than searching for a document after some months of creating and storing it, but digital tools come to help legal professionals in this case. When using legal docketing software, all documents and files are scanned and stored separately in a reliable order, and these documents are searchable in a blink of an eye.
A highly-reliable document storing and ordering system can contribute to saving time and effort as you will have more time on your company's core operations and more important tasks. Templates are available, and there is no need to invent the wheel! Any document created using a template can be shared with your colleagues, and specific case workers can access them to work on projects as defined by your company's rules and policies.
It doesn't end up here, and legal docketing software has more features related to this. The electronic signature feature is a remarkably important feature in these tools, which allows you to create unlimited documents securely and send or receive them without any data security issues.
Integrations
Software integration allows users to link a software tool to other digital systems and benefit from multiple features in a platform. Some legal docketing software tools have seamless integration features with other management tools, email platforms, client portal management systems, and scheduling platforms. Software integrations are a key element of legal docketing software that can contribute to saving more time and opening the doors to unlimited features with additional options.
A large project may consist of different parts, and you may need to use different software tools alongside a legal docketing tool. Easy integration and file-sharing features in these tools empower legal firms to thoroughly manage their time, and teams can better work on their tasks and improve performance.
Web-Based Solutions
Web-based software tools are one of the modern software solutions available to small and large companies. People and employees can easily access these software tools through a web browser and read or modify files and data when needed.
Today, legal docketing software vendors offer web-based applications to make it a perfect solution. Users and case workers can easily access the software tool using a mobile device and have a user-friendly environment to perform tasks.
Choosing a Legal Docketing Software Tool
Of course, choosing a legal docketing tool with the right features for your law firm is key to successfully responding to your clients and performing on-time tasks. There are many factors to focus on to ensure you will be able to choose the best software solution.
Take a look at some of these factors:
What Are Your Law Firm's Processes?
The first step to choosing the right software solution is to evaluate all the daily processes performed in your law firm. You can consider a visual map of the processes that will be useful for picking up one of the best and most effective software tools for docketing in your company.
There is a wide range of features in legal docketing tools that come as inherent features or added bundles. So, mapping your law firm's required processes is so important to understand which software tool fits best to your team. You can easily take a list of the required features and refer to the docketing software's website to know if it offers your desired features in a specific tool or not.
Note that many of the advanced features come in additional modules, and you may need to pay an additional cost to install them. Don't worry about this since you can talk to your software provider to add some additional features if needed.
Choose the Right Legal Docketing Software
You can create a list of legal docketing software tools after understanding your needs and taking a few steps to choose the best one. By taking a look at the legal docketing tools list, you may notice there is a wide range of software products. As a result, you may need to take some time and scrutinize their features as long as you want the most reliable and trustworthy legal docketing software in your company.
Legal firms should make sure that built-in and additional features will work the way they expect them to, ensuring that there is no future issue after installing and implementing the software.
Contact the Software Vendor and Request the Demo Version
All advanced legal docketing software tools provide a demo version, and your IT team can simply request the demo version or download it through an official website. Take advantage of demo versions, as you will be able to check all the features and limitations in a defined period of time.
Generally, you cannot understand the limitations of software products without practically using them, and a few hours of testing will provide you with a good insight into how the legal docketing software acts and responds.
MatterAlert Docketing Software
MatterAlert is a legal matter management system designed to simplify the process of managing and handling legal tasks in law firms. MatterAlert provides all you need for better efficiency and productivity, and it offers the right docketing and tickler system with additional features.
MatterAlert docketing software ensures you will never miss a deadline or important date, and all important information and critical dates are stored safely in a calendar. In case you want time-efficient tasks and rapid responses to clients' requests, MatterAlert is one of the best solutions.
Note the following features provided in MatterAlert docketing software that aims to reform your legal firm to benefit from modern practices.
Easy to use: Easy installation and deployment make MatterAlert one of the best software solutions for legal firms that want to use error-free software tools. You can submit a request for the demo program and explore all the features right away.
Matter templates: You can design matter templates for different matter types and have different designs for specific clients. The software allows you to manage them in one place and automate the process of managing routine tasks.
Matter dashboard: MatterAlert has an integrated management dashboard that gives you clear insight into all the stored information.
Notifications: Notifications and alerts are a very important part of every legal docketing system that makes sure legal professionals will never miss a deadline or critical dates.
Accounting system integration: MatterAlert offers unique integration options with popular platforms, especially with well-known accounting systems, such as 3E or Aderant.
Powerful search: Exclusive search options in legal docketing software are very important to law firms since these features can assist legal professionals in saving time and exploring all files and documents rapidly.
A web-based solution: You don't necessarily need to install MatterAlert to start the program. MatterAlert provides web-based options, and there is a clean, modern, and responsive environment if you prefer using the web-based application.
Final Words
Legal docketing can be done manually, but this practice is a time-consuming and insecure process. Keeping track of matter deadlines is essential to delivering the best and most effective results, and it needs a reliable approach. Legal firms today are shifting to digital technologies and software tools that lend them a hand to efficiently and reliably manage their processes and perform docketing-related tasks. Implementing a legal docketing software tool has become a necessity for any law firm that wants on-time and error-free tasks delivered to clients.
Frequently Asked Questions
What is a legal docketing system?
Legal docketing systems are designed to help legal firms and case workers perform related tasks efficiently without any errors. These are modern systems that have integrated features, including reporting, data analytics, and easy-file sharing options.
What is the best advantage of using a litigation docketing software tool?
Using digital tools offers a wide range of benefits compared to traditional docketing practices. However, the best advantages of such digital tools are easy document management and reporting systems provided for small and large legal law firms.
Can a litigation docketing software tool help legal firms better manage risks?
Risk management capabilities are one of the most important benefits of litigation docketing software that assists legal firms in managing risks and providing instant and on-time solutions to potential problems over time. In short, your company doesn't have a reliable risk management strategy without deploying a comprehensive management tool, and litigation docketing software is an example of such a powerful system.
Are litigation docketing software tools secure and safe?
Software vendors and software providers consider safe and secure data storage practices when developing their products. In other words, it is an essential requirement of legal docketing software since an insecure docketing tool cannot pass compliance rules successfully. Secure data storage and safe file-sharing practices coupled with the electronic signature feature have made these software tools trustworthy solutions.
How is a litigation docketing software tool integrated with third-party tools?
If you use an advanced legal docketing software solution, you can benefit from integration options. There are different software modules that allow users to link the litigation docketing software to popular platforms, such as email services, reporting systems, and scheduling tools.