In 2023, there are many companies that make a legal change in technology. More companies than ever go into technology, to help automate processes. Some of the legal issues that will be coming up more this year are really around current affairs such as issues with how corporations are handling contracts in the contracting world with other peers.
Today's businesses are becoming much more tech-forward than in the past. Therefore, there is definitely a market shift into being a tech-forward business, which is taking into account not only how to support the legal team with new technologies but also the wider enterprise organization.
If you want to meet hundreds of professionals in the legal field and if you want to contribute with them to automating your business or making better and stronger networks with some of the most superior legal peers, you should join us in LegalWeek New York. To know all about this program, keep along with us!
What is LegalWeek?
Legalweek is the only place where you are going to gain the perceptions about the shifting landscape of this industry and learn actionable aspects that would help you to restructure everything about law departments as a legal leader.
Trying to do more with less and likely leveraging technology to do tasks is one of the most critical objectives of this program. This is the best way to help you find the proper tools to get your legal business done. The legal editorial advisors of ALM and a board of 15 industry experts are those who provide the input for the program of this year held in New York City.
Matter alert a legal tech innovation
Matter Alert is an innovative system designed for legal teams to help them manage and run all information related to legal kinds of stuff in a single and seamless platform in an automated way.
This is a Docketing, Tickler, and Calendar System, which makes it easy to track critical dates and deadlines for legal teams.
What are the main features of Matter Alert?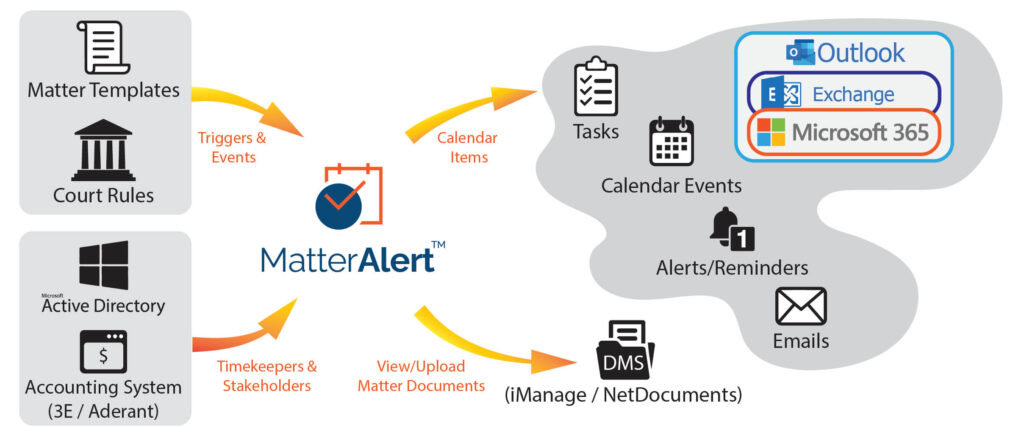 The main features of this innovative system are as follows:
· Matter Templates
It is an obliging feature designed for various matters, which helps specific clients to apply certain information and documents, automate the process of task creation, and also calendar each event of the same type.
· Court Rules
This is a powerful system, which helps you track all critical dates and deadlines integrated into Court Rules Service.
· Matter Dashboard
Using this powerful system, you can view and update all information in a single integrated platform.
· Notifications
You can access all reminders, emails, and notifications through your specific dashboard.
· Automatic Syncing of Dates and Rules
This powerful system is the best tool, which automatically adjusts the events and deadlines on the calendar and synchronizes the whole information with all other users' calendars.
· Task Appreciation
It is a specific timekeeper, which notifies the due dates of critical tasks and important events.
· Dissemination Lists
This is one of the most helpful features, which helps you assign all of the tasks and events in a single platform with less effort.
· Outlook Integration
This system helps you to have access to all of your contacts and information by integrating into Office365 and Exchange Server seamlessly.
· Bulk Updates
To make total changes in events, which are related to single or multiple matters, you need to access bulk updates.
· Easy Rollout
This powerful web-based system can be hosted on-prem or on Azure Cloud without installation.
· External Attendees
Using this tool helps you to choose and include external contacts when it comes to attendance at events.
· Audit Logs
You can audit and docket all changes in the Matter Alert system.
· Ethical Barrier
You can setup synchronize this system with your in-house specific ethical barrier and retrain access to information. This is one of the best ways to protect clients and prevent conflicts in business interests.
· Powerful Search
Using this system helps you to choose the required format for the calendar or even you can provide a list that could be filtered according to dates, tags, and any other data related to each matter.
· Assistant Friendly
This is an assistant-friendly tool, which helps you to manage all reminders, tasks, and appointments.
Streamed legal workflow with matter alert
Matter Alert is one the most useful systems, which helps you to automate and optimize workflow and maximize efficiency. This can add more value to your legal business and decrease the volume of manual work for legal team members.
The process does not need any kind of coding or IT support. Therefore, the experts can provide all of the instructions based on the firm's policies.
Also, they can set special standards for assessing risk factors automatically. In other words, using this specific tool helps you to do every task automatically with no need for manual intervention.
This way, the legal teams can serve clients more efficiently and avoiding to do time-consuming, repetitive tasks and making many mistakes. It also helps the employees to have more job satisfaction.
Discover matter alert at legal week New York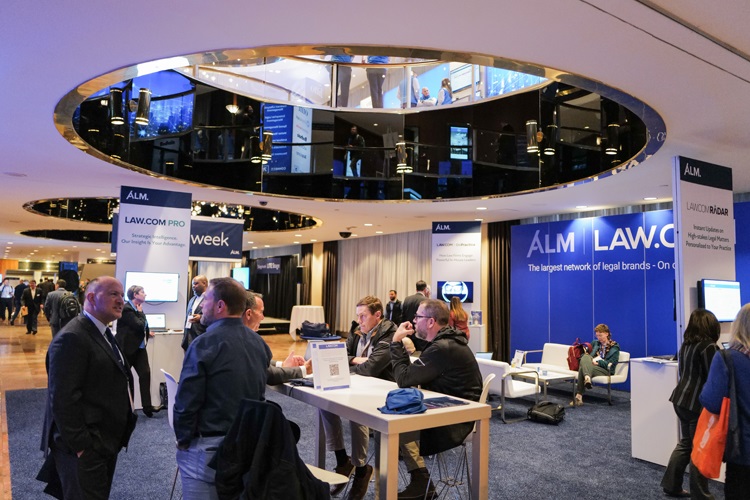 This is a one-week event held to gather legal professionals and help them to make more efficient networks together, develop their landscape and find the best strategies to play their roles in the legal field.
Attending this program is one of the best methods that allow you to access the Matter Alert and makes it easier to face challenges related to your legal duties.
Take advantage of LegalWeek New York with matter alert
If you are interested in speaking, you can join LegalWeek New York's speakers, which are amongst various groups of experts such as general counsels, academics, former athletes, tech execs, law firm leaders, etc.
With Matter Alert, you can take a closer look at legal technology and its futuristic landscape.
Attending a progressive atmosphere with helpful workshops, joining to more than 8000 legal professionals, and listening to the topics presented in the lectures are efficient ways to help you learn more about the legal field and its ongoing challenges.
The Bottom Line
Here, we talked about the next LegalWeek New York and the Matter Alert in action. You also learned about the main features of this innovative system. In order you have any comments or questions about this program do not hesitate to ask us. Good luck!